Montana has the highest number of breweries per capita of any state in the U.S. Even in Bozeman alone there are over 10 breweries! Here is a quick list of our favorite breweries in the Gallatin area.
With so many breweries in the area, we had a tough time choosing our favorites. Here are the breweries we think combine amazing beer with great experiences. Stop by any of these for a pint or just fill up a growler, either way, you won't be disappointed.
Montana also has some unique restrictions surrounding breweries. Breweries can only legally stay open until 8:00 PM and in most circumstances, last call is around 7:45. Also, breweries are only allowed 3 beers/patron.
Beehive Brewing
Beehive is a great place to stop by after a long day of enjoying the outdoors around Big Sky.
Beehive Brewing is Big Sky's newest and favorite brewery and is located in the Big Sky Town Center. Beehive features some awesome year-round beers like the Green Bridge IPA

. They also have some incredible rotating beers like the Nitro Stout and the Working Guys Cream Ale. 

The ambiance in the brewery is classic, with rustic tables and plenty of seating room. Beehive even has outdoor seating out front and out back, which is perfect for summer afternoons.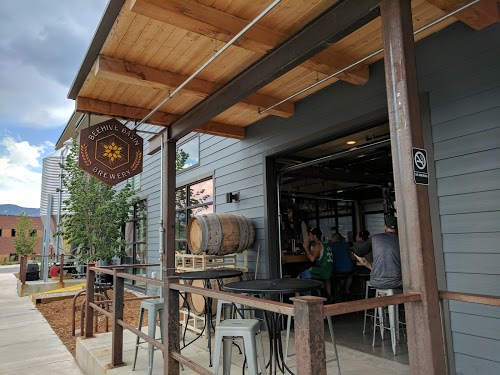 MAP Brewing
MAP Brewing makes everyone's favorite beer. Whether it's the Party Lager or the Midas Crush, you won't be disappointed with what you order. MAP also serves great bar food and they have a big menu.
MAP is located outside Bozeman on Bozeman Beach and their outdoor seating looks out on Glen Lake. But make sure to come early, MAP doesn't take reservations and can sometimes be packed.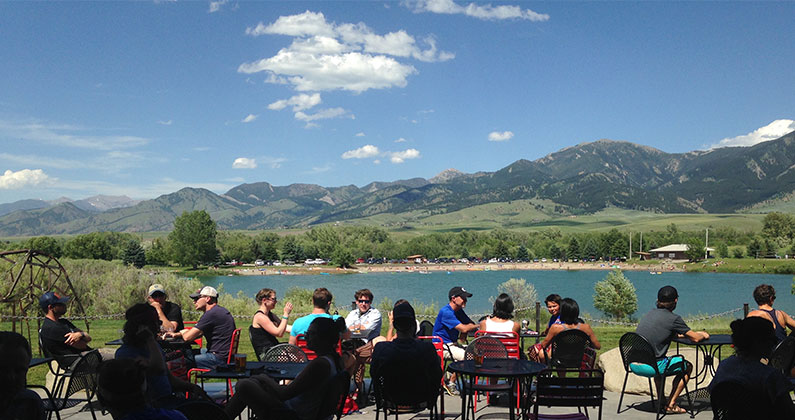 Bridger Brewing
Bridger Brewing is another great Bozeman brewery their Vigilante IPA or any of their other year-round beers are all great choices.
Bridger Brewing also makes some of the best pizza in Bozeman, go for lunch and spend $10 on two slices and a beer.
In the summer months, Bridger Brewing has seating on a balcony looking out at the Montana State campus. Some nights they even have live music out on the balcony. Bridger Brewing is now working on its second location out near Three Forks Montana.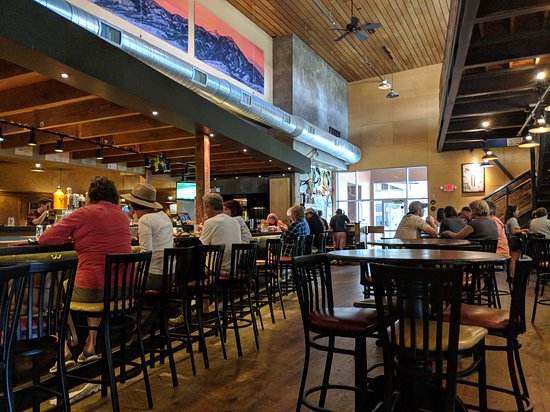 Bunkhouse Brewing
In our opinion, Bunkhouse Brewing is somewhat of a hidden gem. Bunkhouse could be considered a micro-brewery, their serving rooms are small, and beer production is limited. The small rooms create quite a communal environment, often there is live music playing in the corner. Bunkhouse has two locations, one in 4 Corners (on the way to Big Sky) and another just off the Montana State Campus.
Bunkhouse's beer is very experimental, the menu changes often and new beers are always in rotation.
Bunkhouse is also a great place to find discounted beers, they have a deal for every day of the week and it is common to only pay $3 for your first beer.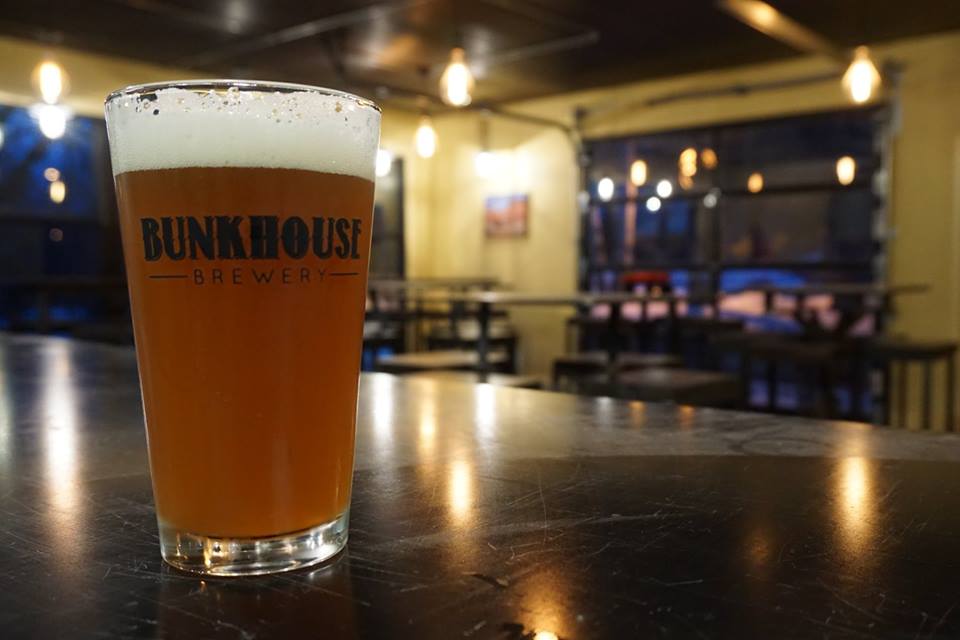 Let us know if you make it to any of these breweries! Enjoy your stay in Big Sky! And drink responsibly out there!
For more information about Big Sky see our other blog posts at The Best of Big Sky Blog.