Aside from skiing, Big Sky is still a mountain paradise, with countless other winter activities. If you take a trip to Big Sky this winter and take a day off skiing, try out some of the top 10 non skiing activities in Big Sky.
For more information on planning an entire trip, see our Guide To Winter In Big Sky With Kids and Guide to Winter in Big Sky Without Kids.
Non Skiing Activities In Big Sky
Because the town is in the heart of the mountains, there are many non skiing activities in Big Sky. There are activities for every kind of person, from families looking for an afternoon playing in the snow to couples looking for a relaxing day off the slopes.
Sledding
If you are with children on your vacation, consider going sledding with the family on a nearby hillside. Big Sky has hills perfect for sledding everywhere and when you stay in a Saddle Ridge Rentals/Moonlight Rentals property, sleds are provided.
Ice Skating
The Big Sky Town Center features an ice skating rink that can be used during the day or night. Rent ice skates at Grizzly Outfitters and test your skills on the ice.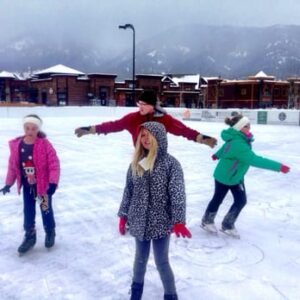 Snowshoeing
Big Sky is surrounded by public land and trails going every direction into the mountains. Grizzly Outfitters also rents snowshoes and is more than happy to help you find a great trail to hike.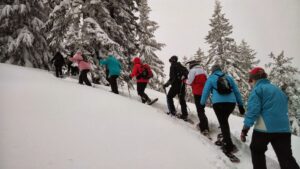 Cross Country Skiing
Big Sky is most known for its downhill skiing. But the area is are also world-renown for its cross country skiing. Lone Mountain Ranch has 85 km of groomed trails ready to be explored.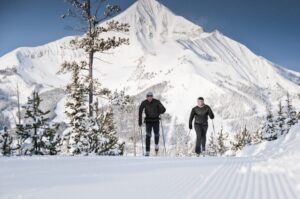 Yellowstone
Yellowstone National Park in the winter means fewer people, more snow, and closed roads. This winter paradise allows visitors to see the park in an amazing and unique way! There are many different ways to access the park including:
Snowmobile
Cross Country Skiing
Snowcoach
Driving Through The North Gate
See our blog post about Yellowstone in the Winter to learn more.
Snowmobiling
Snowmobiling tours and rentals are offered in Big Sky and in Yellowstone (45 minutes away). Ride hundreds of miles of groomed trails through the mountains. Snowmobile rentals are another great way to experience Big Sky.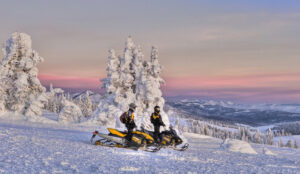 Sleigh Rides
Enjoy an afternoon or evening sleigh ride with lunch or dinner. There are 3 sleigh ride operations in Big Sky: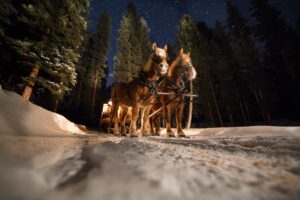 Dog Sledding
Enjoy an experience of a lifetime, when you take a tour by dog sled of beautiful Big Sky Country. Check out Spirit of the North Dog Sledding Adventures, all tours begin in Moonlight Basin – only moments from Saddle Ridge Rentals/Moonlight Rentals properties.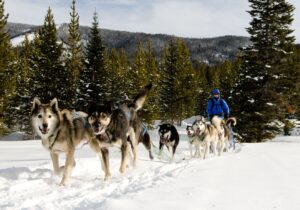 Spa/Massage
After a couple of days of skiing rejuvenate yourself with a Massage/Spa treatment at one of Big Sky's Best Spas. These spas are both high quality and very professional:
Beer Tasting
The Big Sky and Bozeman area has over 10 breweries creating unique and delicious beer. Take a trip to some of the best breweries and try their signature brews. See our blog post about the best breweries in the area HERE. We recommend trying:
Beehive Brewing in Big Sky
Bridger Brewing in Bozeman
MAP Brewing in Bozeman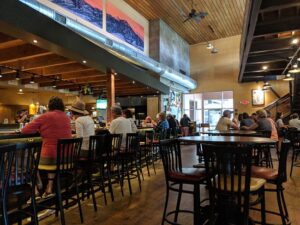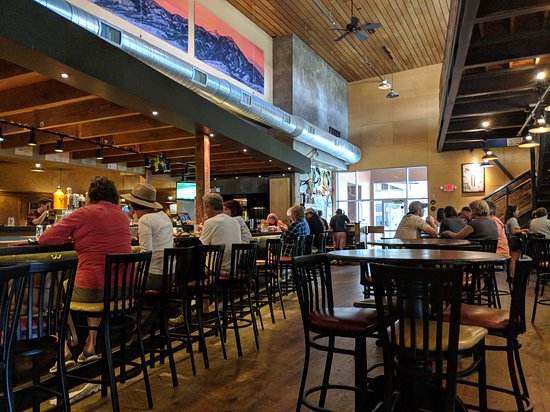 Let us know if you make it to any of these activities during your Big Sky vacation! Enjoy your winter adventure in Big Sky! And stay safe out there!
For more information about Big Sky see our other blog posts at The Best of Big Sky Blog.
Looking for lodging in the Big Sky/Yellowstone area? Check out Moonlight Vacation Rentals, the best vacation rental company around, offering beautiful 2, 3, and 4 bedroom cabins, condos, and homes.