Big Sky Resorts' unique climate brings winter in many forms. Each month of the winter has different weather, snow conditions, and terrain access. Every month you can ski Big Sky Resort with different conditions.
November
Big Sky Resort opens every year on Thanksgiving day. November conditions can vary on the mountain, depending on the month's precipitation and temperature. But in general, Big Sky is able to open many of their lower mountain and sometimes some of the alpine runs. The great part about skiing in November is that nobody really cares about the snow. Most people are just excited to be able to ride the lifts and ski for the first time since last year!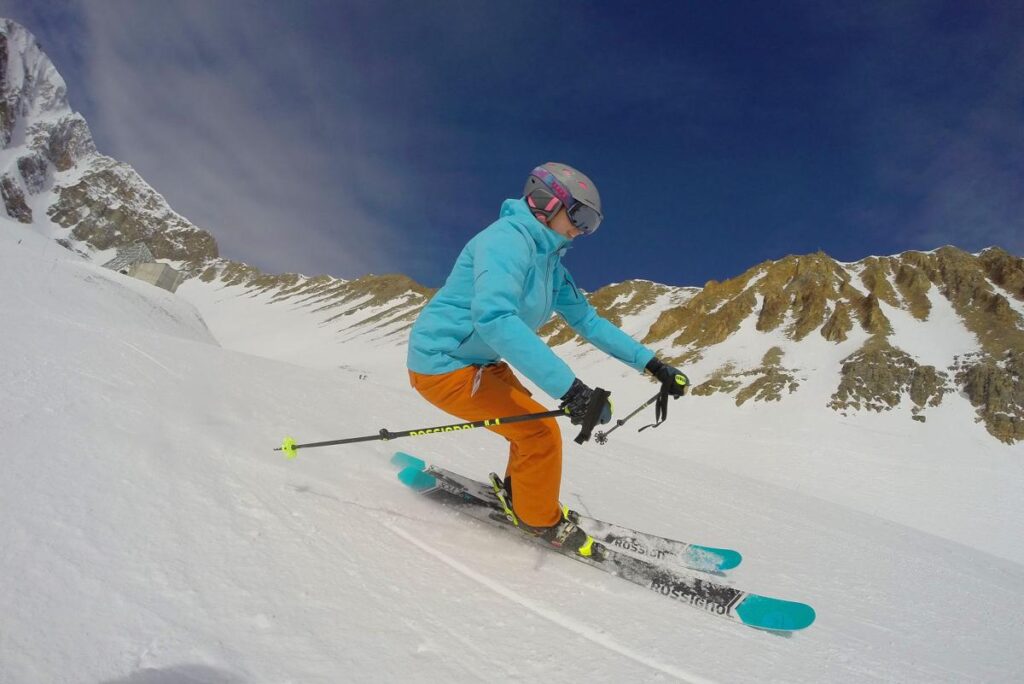 December
December can be one of the most exciting times of year to ski in Big Sky. Snow starts falling consistently, every year is a White Christmas in Montana. With new snow falling, new terrain on the mountain opens almost daily.
On the flip side, the Holliday season brings the most traffic to the mountain. Lift lines can be longer than normal and some of the beginners runs on the mountain can be crowded.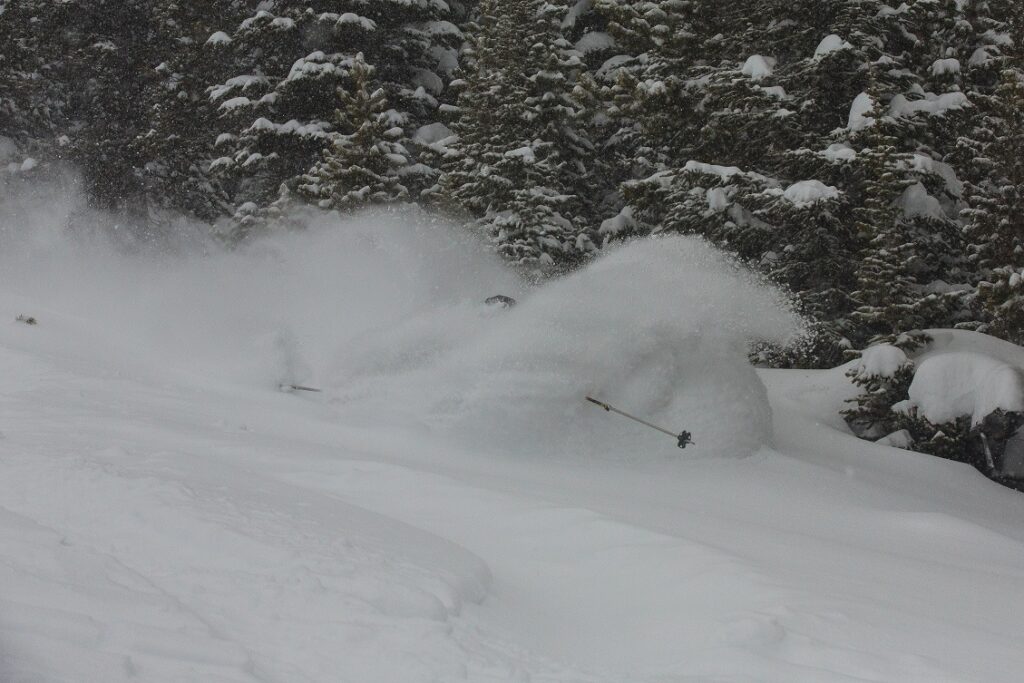 January
For those who travel to Big Sky in January, they are rewarded with an uncrowded mountain. After the Holliday season ends, tourists flock out of the mountains and back to their homes. This means that any snow day can be legendary in January. The tram line can be particularly short during this time of year.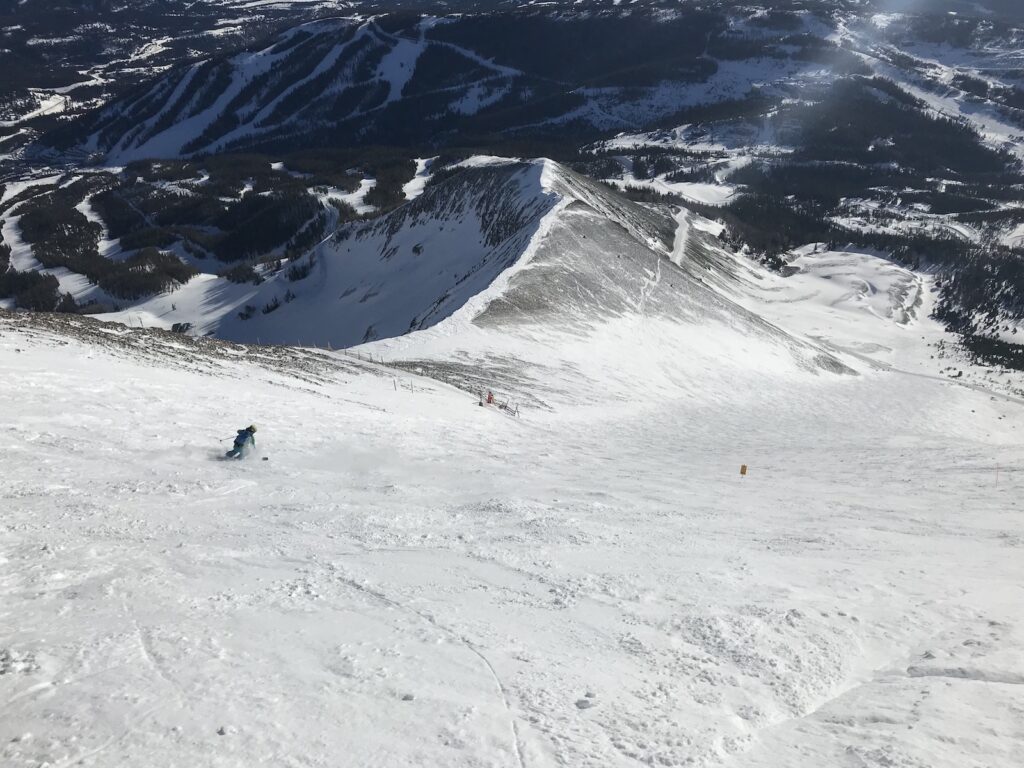 February
February has come to be known as the big snow month in Montana. Last year Big Sky had their deepest February on record, snowing 96 inches during the month. If you like skiing powder and snowstorms, this is a good time of year to visit.
Presidents Day weekend is Big Sky's second busiest time of year behind the holidays. The weekend usually falls in the middle of February and brings visitors from all over. This is a great weekend for a family ski trip to Montana.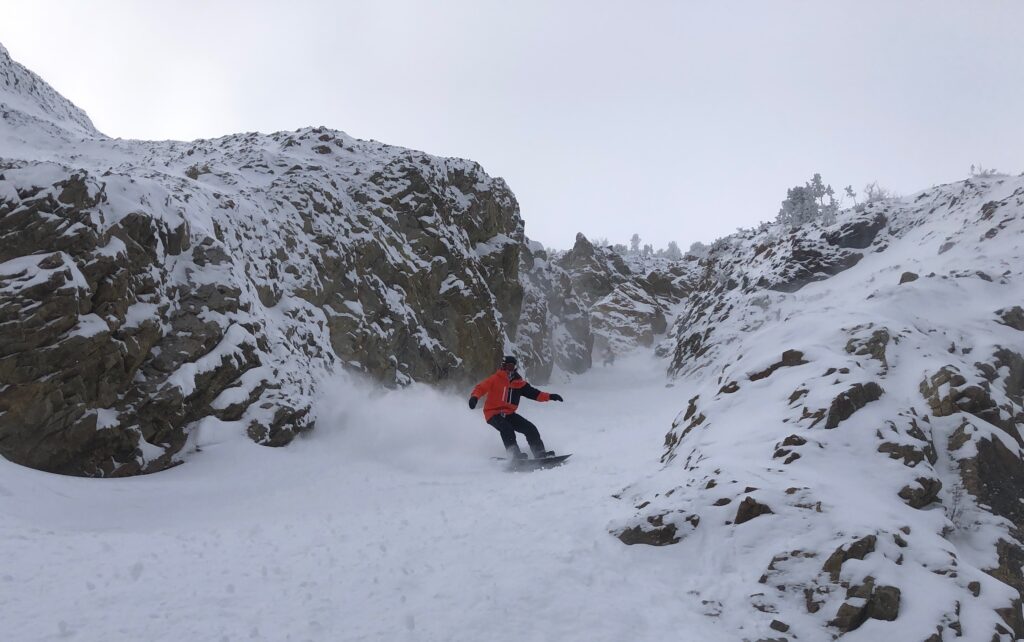 March
March weather tends to mirror February in Montana, with the exception of more sun. Snowstorms come consistently throughout the month and continue to improve conditions. It's during this time of year that the majority of the runs accessed from the Lone Peak Tram open. Most rocks are finally covered and the mountain gets close to opening 100% of its terrain.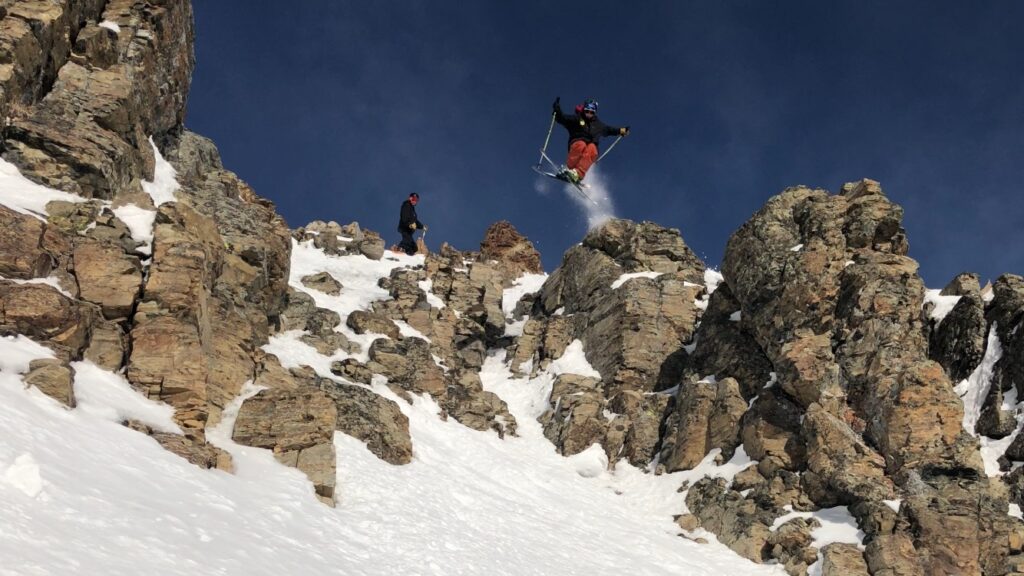 April
The last month of Big Sky Resort winter operations is considered to be one of the best by locals and tourists alike. April in Montana involves night snowstorms followed by sunny powder days, Big Sky Resort skis best during this month. Sunny April days also lead to fun slushy snow for casual skiing with friends. April could be the best time of year to ski Big Sky Resort. Big Sky Resorts legendary pond skim is on their closing weekend each year and brings fun crowds from all over. The pond skim is fun to watch, and afterward, there is a free concert in the Base Area.
Let us know if you make it to all of these activities! Enjoy your stay your winter in Big Sky! And stay safe out there!
For more information about Big Sky see our other blog posts at The Best of Big Sky Blog.
Looking for lodging in the Big Sky/Yellowstone area? Check out Moonlight Vacation Rentals, the best vacation rental company around, offering beautiful 2, 3, and 4 bedroom cabins, condos, and homes.